Family Abilities Information Rallies
Come celebrate with us on October 6, 2018.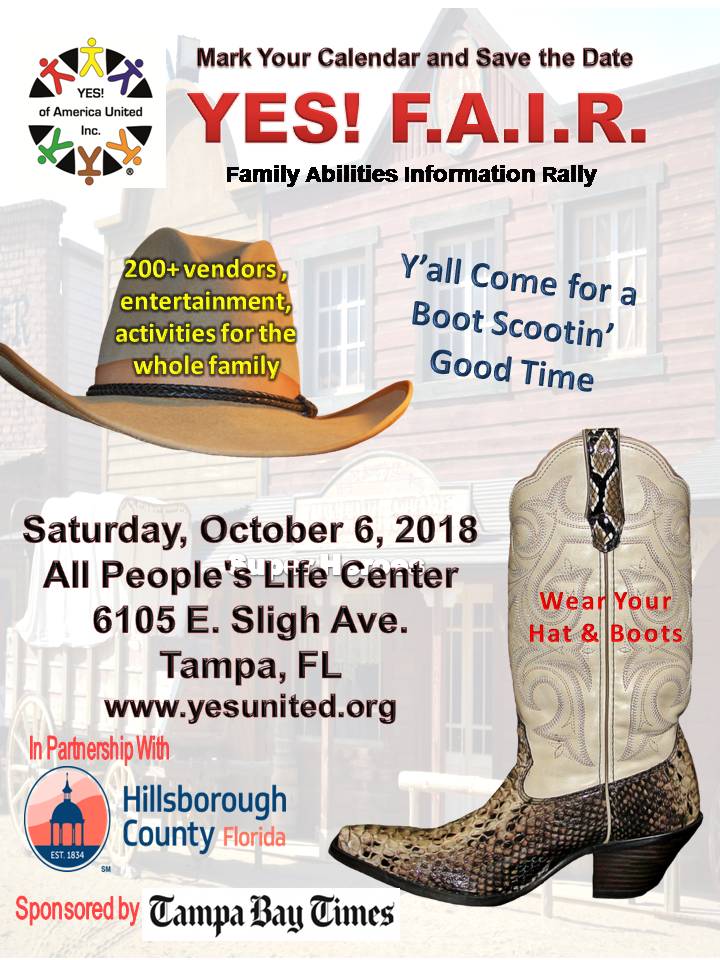 The F.A.I.R. continues to lead as one of the Largest Disability Education & Awareness Events in Tampa Bay! Last year we had over 1200 people attending and 200+ vendors from all over the state and even a few from out of state. In keeping with our growth, this year we'll expand our activities, entertainment and interactive programs to draw even more attendees.
Our goal is to provide disability awareness, education and resources through networking with the whole community. The F.A.I.R. and parking are free to all attendees. If you would like to attend as a not for profit vendor with a very limited budget, be assured you will not be turned away from exhibiting because of lack of funds. We do encourage all vendors to contribute an in-kind donation for our silent auction.
Activities at the F.A.I.R.
We will have the following activities at the F.A.I.R.:
Games
Food Trucks
Proclamations
Music
Sports
Art
Dance
Vendor Tables
Give Blood
Silent Auctions
Micro-Enterprise Market
Click here to register as a vendor or sponsor.
Hillsborough County Board of County Commissioners F.A.I.R. Proclamatiom
2016 Highlights